Epicerie de Marie
Charmant & Stijlvol - de perfecte uitvalsbasis om in alle rust te genieten
van al het goede wat de Antwerpse Kempen te bieden heeft!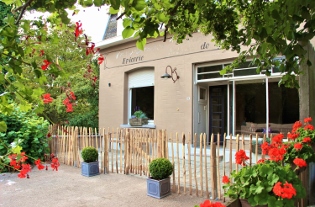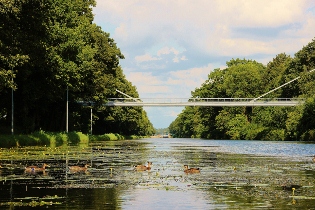 Epicerie de Marie is een vakantiewoning voor maximaal 10 personen, gelegen langs het kanaal Bocholt-Herentals ("het Kempisch Kanaal"). Het is de ideale uitvalsbasis om de Kempen te verkennen: te voet, per fiets, op het water, langs de vele kanalen, waterplassen, bossen en weideland­schappen, en uiteraard de typsiche cafés.

Ga verder in het Nederlands
Découvrez les délices naturelles, culturelles et gastro-nomiques de la Campine - l'endroit parfait pour commencer serait Epicerie de Marie. Cette maison de vacances peut accueillir jusqu'à 10 personnes et est située au centre de la Campine, le long du canal Bocholt-Herentals ("le Canal Campinois") et au milieu de la nature verte.

Acceder au site en Français
Discover the natural, cultural and gastronomical delights of the Campine - the perfect spot to start would be Epicerie de Marie. This holiday house can accomodate up to 10 people and is centrally located in the Campine region, next to the canal Bocholt-Herentals ("the Campine Canal") and amidst the green.

Continue to site in English